Allow Us to Host Your Next Virtual Tasting Experience!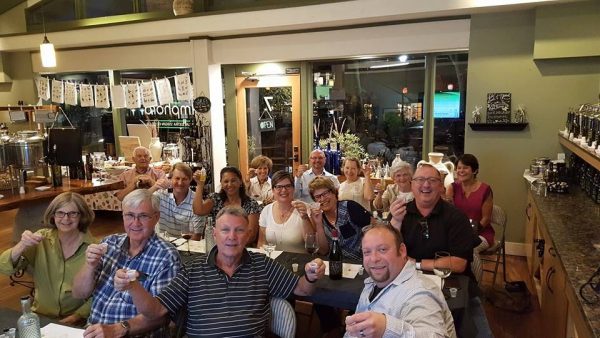 Here's how it works:
Let us assemble a collection of oils and vinegars that will enable us to guide you through a fun and interactive tasting experience! Among other topics, we will address such things as, olive oil fraud, proper tasting techniques, health benefits, recipes, as well as myths and misconceptions. Guests are encouraged to ask questions throughout! Participants will leave the tasting with a better appreciation for high quality olive oil, as well as a fundamental understanding of the in's and out's of the olive oil world.
Additionally, these packages can be picked up or shipped anywhere in the United States. Tasting kits will include a variety of, extra virgin olive oils, balsamic vinegars, recipes, tasting cups and an exclusive discount to be used toward future product purchase. These tastings are ideal for company meetings, school parent mixers, gatherings with friends, birthdays and even fundraisers! Contact us to secure an ideal date, time and budget for your next virtual group gathering!
To join in the fun, email : Nate@amphoranueva.com